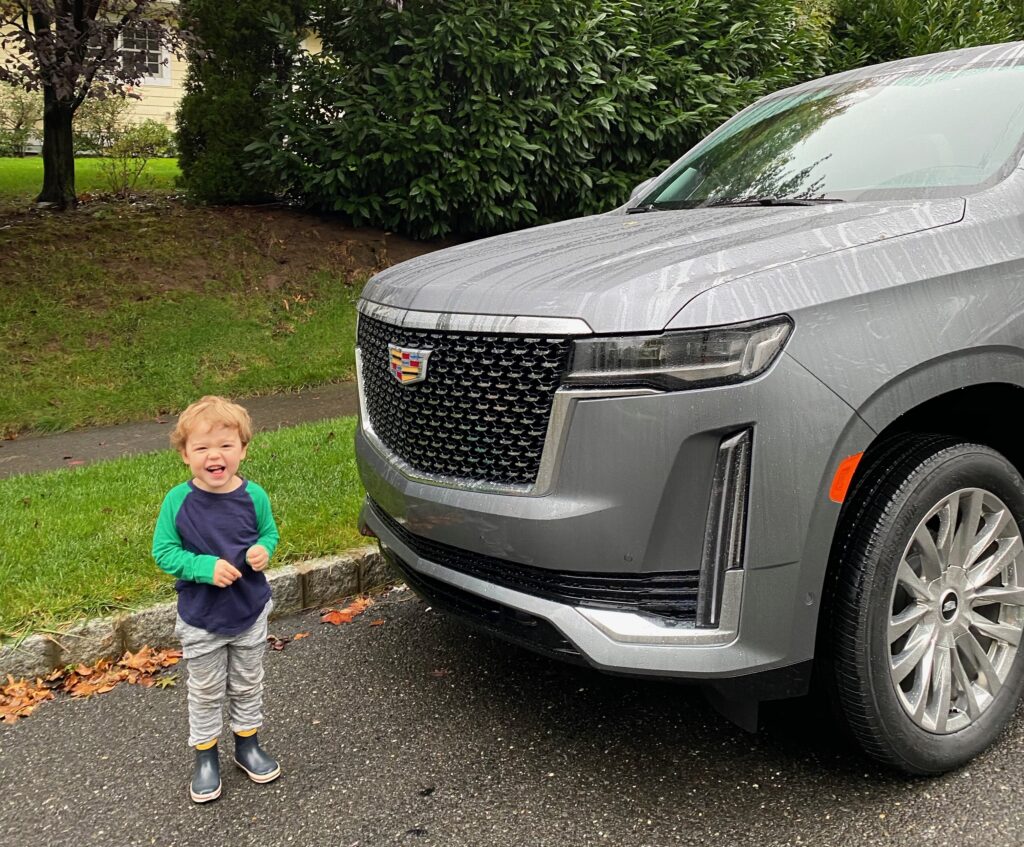 If you've ever spent time leafing through a car magazine or, god forbid, watching car reviews on YouTube, then you know that most of what passes for "automotive journalism" is indistinguishable from automobile marketing. That's why it was so refreshing to read journalist Andrew Hawkins' review of the 6,000-pound, 18-foot-long, 2021 Cadillac Escalade in The Verge last October. Rather than simply cooing over the latest high-tech doodads and distractions, Andrew reviewed the $80,000+ luxury truck from the perspective of the people who will be walking, biking, and trying to live their lives on city streets with this gargantuan SUV and its distracted driver in their midst. Aaron chats with Andrew about his stressful test drive of the new Escalade, his confrontation with the product managers at Cadillac, and the role that journalism can (or, perhaps, can't) play in compelling policy makers and the automobile industry to change for the better. 
You can find the full transcript of this episode here.
This episode was sponsored by our friends at Cleverhood. For 20% off of stylish, functional rain gear designed specifically for walking and biking — and 30% off on their new anorak rain jacket — enter coupon code: WARONCARS when you check out. 
Support The War on Cars on Patreon.
Rate and review the podcast on iTunes.
Get an officialWar on Cars coffee mug at our new store! And buy a War on Cars t-shirt at Cotton Bureau.
Check out The War on Cars library at Bookshop.org.
SHOW NOTES: 
Andrew Hawkins' initial tweet with the photo of his three-year-old son in front of the 2021 Cadillac Escalade. 

"Driving the 2021 Cadillac Escalade was one of the most stressful experiences of my life." By Andrew Hawkins in The Verge.
Death on foot: America's love of SUVs is killing pedestrians (Detroit Free Press)
Better car design could prevent pedestrian deaths, says NTSB report (Curbed)
2021 Cadillac Escalade Review // "The $100,000 Benchmark For Ballers" (Throttle House)
Also check out Episode 48 of The War on Cars: Right of Way with Angie Schmitt and Episode 35: Suburbans in the City.
This episode was produced by Aaron Naparstek and edited by Ali Lemer. Our music is by Nathaniel Goodyear. Our logo is by Dani Finkel of Crucial D Design.
Find us on Twitter: @TheWarOnCars, Doug Gordon @BrooklynSpoke, Sarah Goodyear @buttermilk1, Aaron Naparstek @Naparstek.
Questions, comments or suggestions? Email us: [email protected]