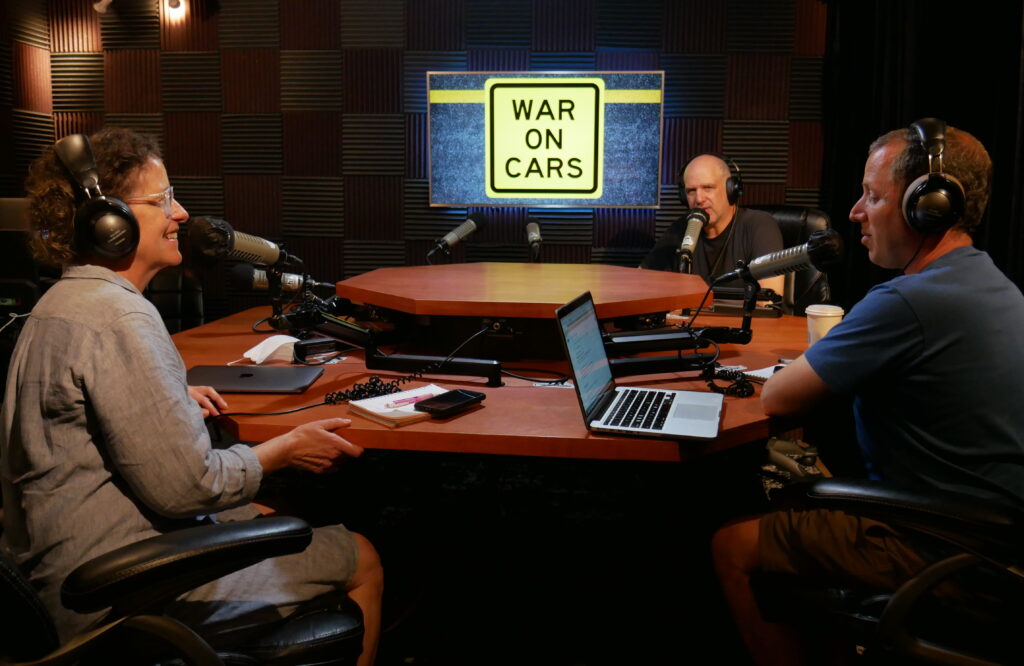 We're vaxxed and we're back. In this very special reunion episode, Sarah, Doug and Aaron return to the studio for the first time in fifteen months. Fifteen months! The COVID-19 pandemic has been a wild, earth-shattering, world-historic event with far-reaching implications for The War on Cars and pretty much everything else. We revisit some of our predictions from the beginning of the lockdown, take stock of what has changed and what has not, and chatter nervously about the lack of ventilation in the studio. Plus: We review Ford's new, multi-ton. all-electric, pickup truck, the F-150 Lightning. Spoiler: It's bad. 
***This episode was sponsored in part by our friends at Cleverhood. For 20% off of stylish, functional rain gear designed specifically for walking and biking enter coupon code WARONCARS at checkout.*** 
Support The War on Cars on Patreon and get cool stickers, access to exclusive bonus content and more.