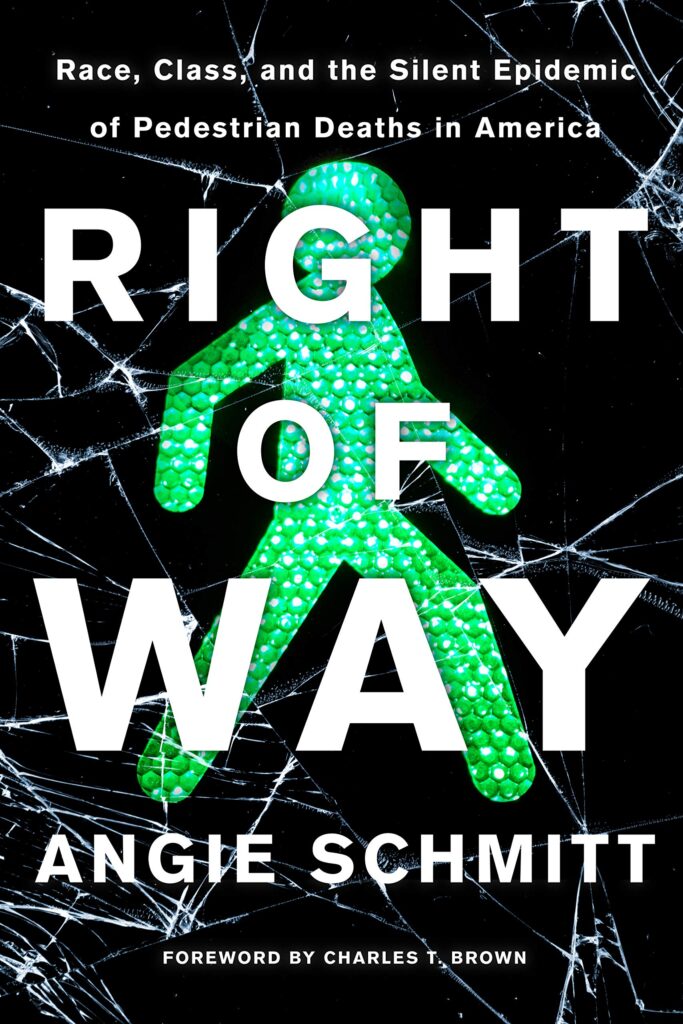 Angie Schmitt has long been one of the clearest and most passionate voices out there talking about the real price of automobile dependence in the United States. As the national editor for Streetsblog, Angie reported for years about how we design our communities to accommodate cars at the expense of human beings. Now, Angie has a book out. It's called Right of Way: Race, Class, and the Silent Epidemic of Pedestrian Deaths in America. In it, she gives a compelling analysis of why more pedestrians are dying on American streets now than at any time since the 1990s. We talked with her about the nation's toxic mix of big vehicles, cheap gas, and utter disregard for human lives — especially when those lives belong to poor people, people of color, people without housing, older people, and people with disabilities.
You can find the full transcript of this episode here.
***This episode is sponsored by Cleverhood. Enter code "WARONCARS" at checkout for 20% off your purchase, including the sleek new Rover Rain Cape.***
Support The War on Cars on Patreon.
Rate and review the podcast on iTunes.
Buy a War on Cars t-shirt at Cotton Bureau.
Purchase Right of Way and other books by authors featured on The War on Cars via Bookshop.org.
SHOW NOTES:
Follow Angie on Twitter @schmangee.
See Raquel Nelson speak about her case on the Today show.
This episode was produced by Sarah Goodyear and edited by Ali Lemer. Our music is by Nathaniel Goodyear. Our logo is by Dani Finkel of Crucial D Design.
Find us on Twitter: @TheWarOnCars, Aaron Naparstek @Naparstek, Doug Gordon @BrooklynSpoke, Sarah Goodyear @buttermilk1.
Questions, comments or suggestions? Shoot us an email: [email protected]