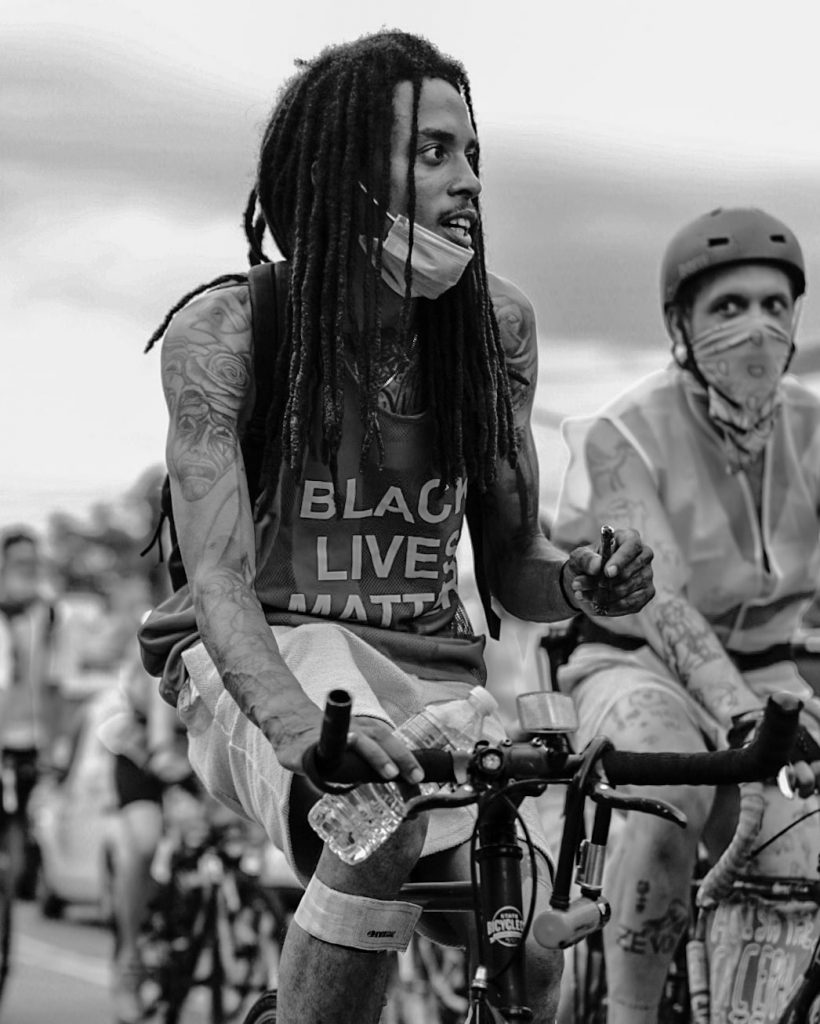 In the span of one month the StreetRiders have become a major presence in the Black Lives Matter movement in New York. Their weekly bike protests have taken over streets, bridges and highways and attracted thousands of people of all ages to rally against police violence. In this interview, Doug talks with StreetridersNYC co-founder Orlando Hamilton about how he found his voice as a political organizer, what bicycles bring to the protest movement and what it feels like to look out and see 10,000 people filling the streets of Times Square all in support of Black lives.

This episode was sponsored by Sidewalk Weekly, the new podcast from Sidewalk Labs.
Support The War on Cars on Patreon. Contribution levels start at just $2/month!
Rate and review us on iTunes.
Buy a famous "buttery soft" War on Cars t-shirt at Cotton Bureau.