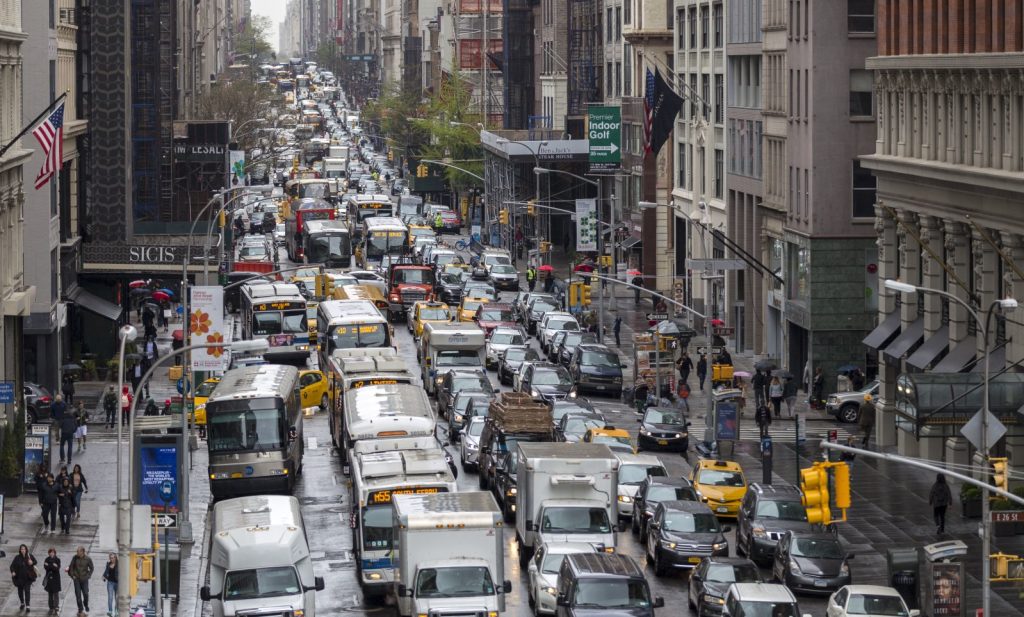 After 16 years of slogging its way through municipal, state and federal government and every imaginable form of public process, congestion pricing is finally on its way to New York City. If all goes as planned, then anyone who wants to cram a car or truck into Lower Manhattan south of 60th Street is going to have to pay somewhere between $9 and $23 per day starting next spring. And all of that money will go toward supporting and improving New York's transit system. There are still lots of details to iron out and we should never underestimate New York's ability to blow it when it comes to transportation policy. But Diana Lind of the Penn Institute for Urban Research thinks congestion pricing is a big deal that will fundamentally reshape the relationship between the car and the city, not just in New York but all across North America. "The next 20 years," Lind writes, "will be the beginning of the end of the private car in cities."
***Support The War on Cars on Patreon and receive access to ad-free episodes, exclusive bonus content, stickers, and more.***
This episode was produced with support from Cleverhood. Listen to the episode for the latest Cleverhood discount code.
LINKS:
Read Diana Lind's essay, "Why New York's Congestion Pricing Plan Matters" and subscribe to her newsletter, The New Urban Order.
How Might Congestion Pricing Actually Work in New York? (New York Times)
We're Another Step Closer to Congestion Pricing (Alissa Walker in Curbed)
New York City Is About to Screw Up Congestion Pricing (Aaron Gordon in Vice)
N.J. Gov. Candidate Steve Fulop: Stop Fighting Congestion Pricing — Expand It Instead! (Streetsblog)
Revenge of the Free Riders (Aaron Naparstek for Streetsblog way back in 2008)
Buy official War on Cars merch at our store.
Find us on Mastodon, Bluesky, Instagram, Facebook, Threads, or whatever godforsaken new social media platform pops up next.
Follow and review us on Apple Podcasts.