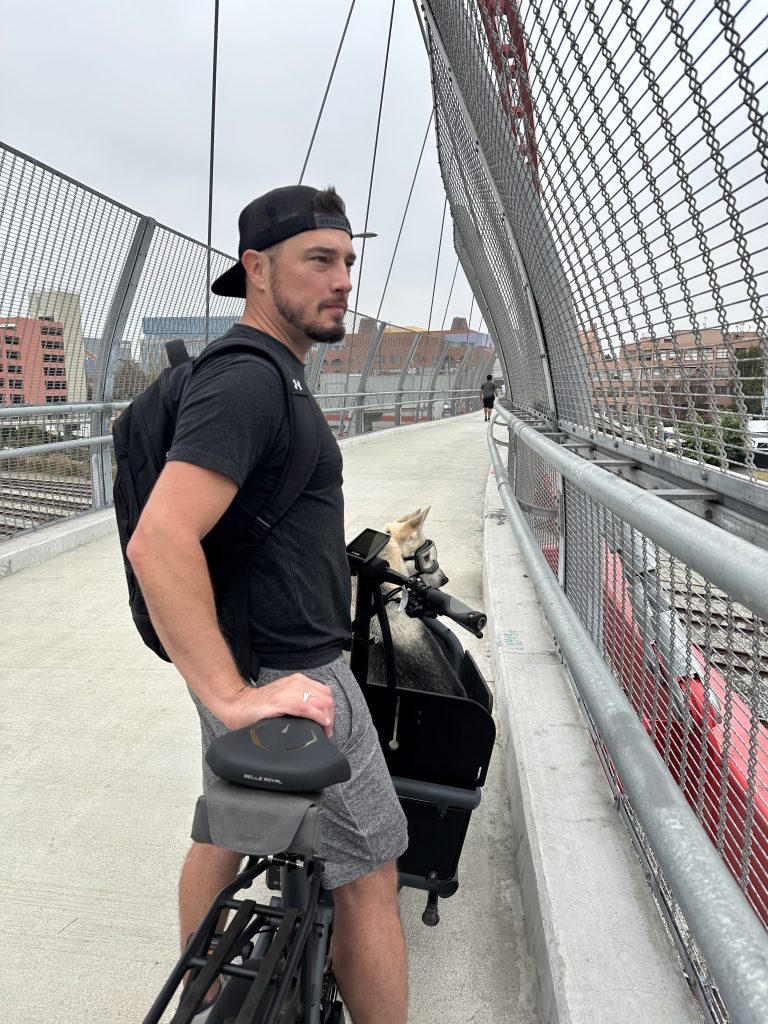 Since he was selected mayor in 2021, John Bauters has gained an international reputation for his work to transform transportation and housing in the tiny city of Emeryville, which is wedged between Oakland and Berkeley on the shores of San Francisco Bay. Emeryville, population 13,000, is only one square mile in area. But it's home to some big employers, including Pixar, and several big box stores. It also has I-80 blasting through it, and it is a major hub for Amtrak, regional rail, and freight rail. It's a challenging environment in which to create a green city with a great active transportation network. But that's exactly what Bauters has been working toward for his whole term. We visited with him, rode some of the great bike and park network that Emeryville has been building, and talked about the kind of political will that's necessary to make real change.
You can find the full transcript of this episode here.
***Support The War on Cars on Patreon and receive access to ad-free versions of all our episodes, exclusive bonus content and stickers.***
This episode is produced with support from Cleverhood. Listen to the episode for the latest Cleverhood discount code.
LINKS:
Follow John Bauters on X, if you're still there. Really. It's worth it.
Ride along with Mayor Bauters and Streetfilms through the streets of Emeryville. (YouTube)
'Why the mayor of tiny Emeryville matters' (The Real Deal)
Register for the Winter Cycling Congress, February 22-24 in Edmonton, Alberta, Canada. We will be there!
Buy official War on Cars merch at our store. 
Find us on Mastodon, Bluesky, Instagram, Facebook, Threads, and whatever godforsaken new social media platform pops up next. 
Follow and review us on Apple Podcasts.