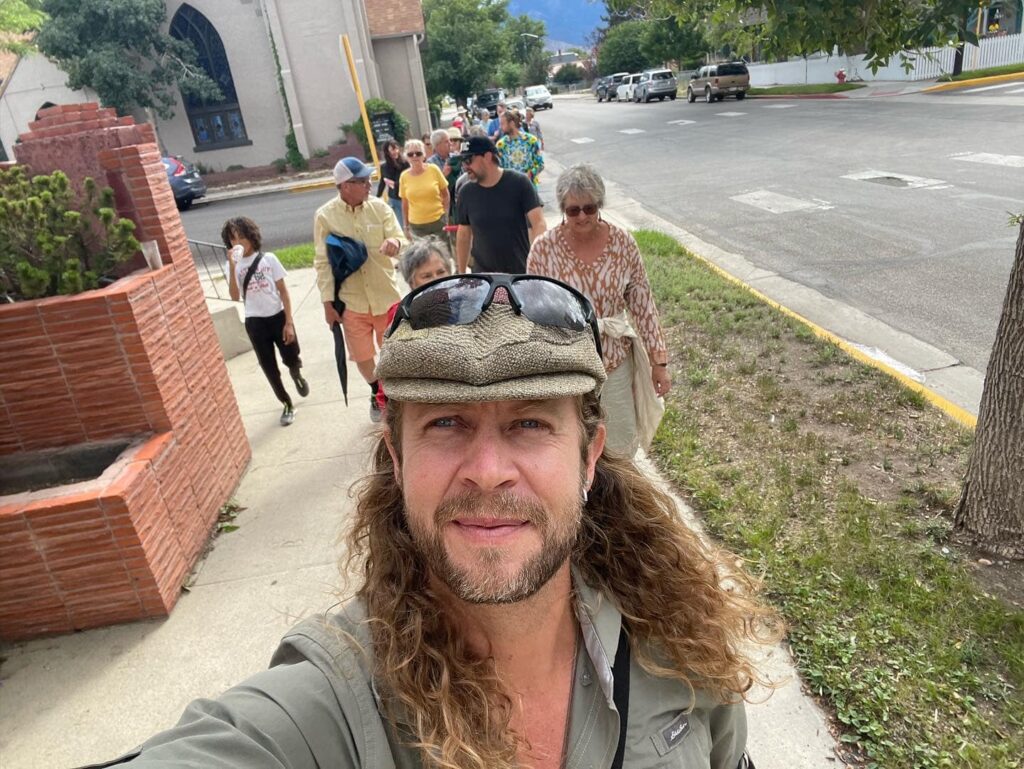 Jonathon Stalls doesn't approach the streetscape as a planner or as a journalist or as a politician. He approaches it — and this is his term — as a "walking artist." Jonathan is the Denver-based author of a new book called Walk: Slow Down, Wake Up, and Connect at 1-3 Miles per Hour. For years, he has been leading urban walking excursions that have included planners and elected officials, inviting them to feel for themselves what it's like to walk the car-centric streets of the communities they serve. Sarah spoke with Jonathon about his book, his Pedestrian Dignity project, which connects with people around the country on social media platforms, and about a shared passion for helping others explore the world outside the confines of the metal boxes known as cars.
You can find the full transcript of this episode here.
LINKS:
Visit Jonathon's website to connect with him on social media and find out more about the work that he does.
Buy Walk and books by other podcast guests at Bookshop.org.
This episode is sponsored by the ModeShift podcast from PostScript media, and by Cleverhood.
Support The War on Cars on Patreon for exclusive access to ad-free bonus content and fun stickers!
Grab some official War on Cars merch at our store.
Follow and review us on Apple Podcasts. It helps people find us.
This episode was produced, recorded and edited by Sarah Goodyear. Our theme music is by Nathaniel Goodyear. Our logo is by Dani Finkel of Crucial D Designs.