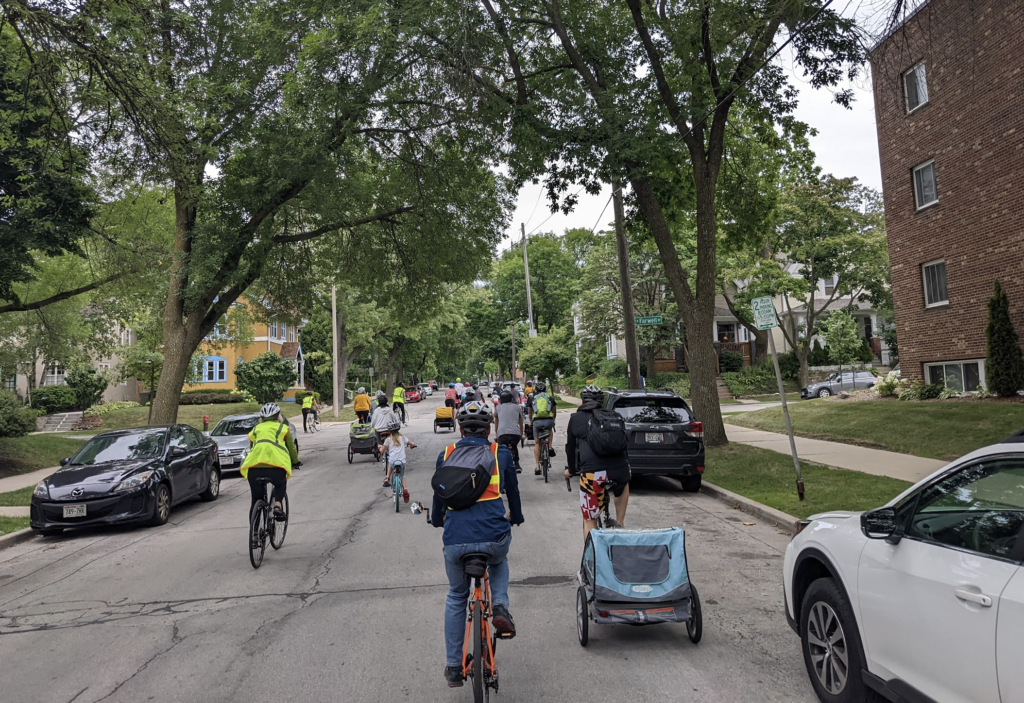 Late last summer, Doug headed to Milwaukee, Wisconsin and decided to see if anything bikey was going on. As luck would have it, a kids' ride organized by local advocates was scheduled for the same weekend he was there. You've heard of a pub crawl? This was a playground crawl that took parents, caregivers and kids from one park to another using a combination of city streets and separated trails. In this episode, we hear directly from the tireless volunteers and advocates working to make Milwaukee better for bicycling. Events like this are where the rubber meets the road, literally and figuratively, when it comes to building the kinds of connections and culture that leads to a safer city for people who aren't in cars.
You can find the full transcript of this episode here.
*****
Tickets are on sale now for The War on Cars LIVE at Caveat on Tuesday, November 1st @ 7 PM.
This episode is sponsored by Cleverhood. For 20% off anything in the Cleverhood store, listen for the special coupon code in this episode. Good for a limited time only!
Support The War on Cars on Patreon for exclusive access to ad-free bonus content and fun stickers!
LINKS:
Enjoy Milwaukee's Oak Leaf Trail and Hank Aaron Trail.
Grab some official War on Cars merch at our store.
Follow and review us on Apple Podcasts. It helps people find us.
This episode was produced, recorded and edited by Doug Gordon. Our theme music is by Nathaniel Goodyear. Our logo is by Dani Finkel of Crucial D Designs.