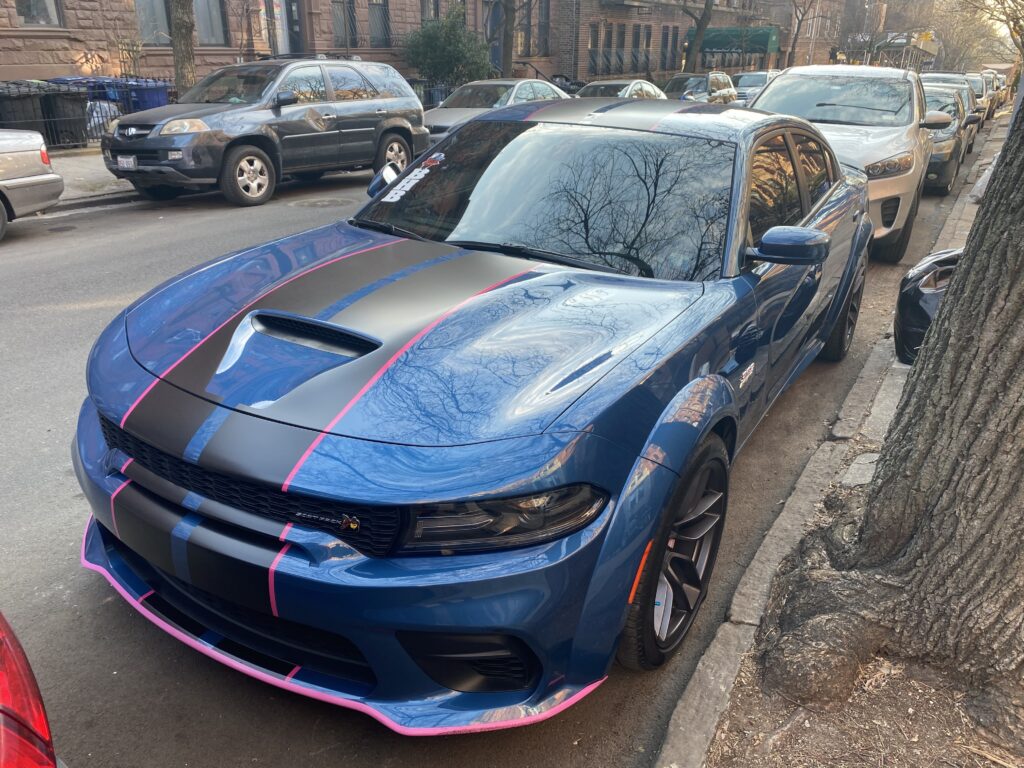 You see a lot of muscle cars on New York City streets these days. And with their modified mufflers and overpowered engines, you hear them too. Co-host Aaron Naparstek began noticing that a lot of the muscle cars he was seeing around town had stickers on them with the names of car clubs and their own Instagram accounts. He was intrigued. The Instagram account was, after all, an invitation to see inside the car — to pierce that bubble of privacy and anonymity that lets drivers get away with so much. So, Aaron began following muscle cars on social media. Pretty soon, he was immersed in New York City's underground car club scene. And his once-sedate Instagram feed was transformed into a barrage of burnouts, donuts, takeovers, car meets, and crashes. Then Aaron decided he wanted to do more than just watch on his phone. He wanted to bring The War on Cars to the biggest car club event of the summer. If you thought Driving Under the Influence was a problem, wait until you meet the guys who are Driving to Become Influencers.

You can find the full transcript of this episode here.
* * * * * * * *
Tickets are on sale now for War on Cars LIVE at Caveat on Tuesday, November 1 @ 7 PM. 
This episode is sponsored by Cleverhood. Receive 20% off anything in the Cleverhood store using the special coupon code in this episode. Good for a limited time only! 
Support The War on Cars on Patreon and receive exclusive access to ad-free bonus content.

LINKS:
Some car accounts: Denys da Menace, Tyler Spec, The Scream Car 
Car clubs: Brooklyn Hemi Boyz, Shake Da Block, Nemesis Auto Club
Sponsored by: Jimmy Rims and Tires

A taste of car club culture: Filming yourself weaving in and out of traffic on the expressway at extremely high speed makes you White Line Certified. If you end up crashing your car, send the footage to Team Macksauce.
Spectator run over by car doing doughnuts before NYC crowd cannot talk or eat (Daily News)

Passenger in critical condition after collision with car covered in 'Scream' decal (New York Post)
NYPD pursues speedy justice as drag racers, daredevils remain a problem on NYC streets, highways (Daily News)
What Parts of Car Culture Need to End? (Jalopnik)
Pick up some official War on Cars merch at our store.
Follow and review us on Apple Podcasts. It helps people find us!
This episode was produced and edited by Aaron Naparstek with some help from Ali Lemer. Our theme music is by Nathaniel Goodyear. Our logo was designed by Dani Finkel of Crucial D Designs.