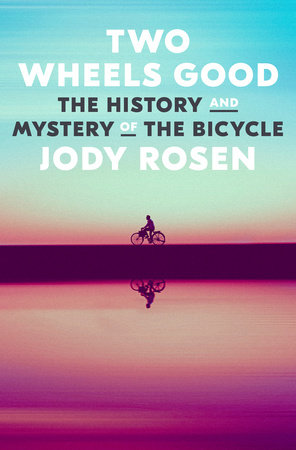 According to Jody Rosen, a contributing writer for The New York Times, we live on a bicycle planet. Across the world, more people use bicycles — for transportation, recreation, and their livelihood — than any other vehicle. In his new book, Two Wheel Goods: The History and Mystery of the Bicycle, Rosen attempts to "de-quaintify" the bike, from its invention in 1817 to its current status as a virtuous machine that can save cities and the environment. Spanning centuries and hopping continents, Two Wheels Good weaves connections between various bike booms and asks readers to consider an expansive and inclusive definition of "bicycle culture." Plus, was there really a War on Horses?
You can find the full transcript of this episode here.
This episode is sponsored by Radpower Bikes and Cleverhood. Receive 20% off in the Cleverhood store using the coupon code mentioned in the episode.
***Support The War on Cars on Patreon and receive exclusive access to ad-free bonus content.***
LINKS:
Buy Two Wheels Good and books by other podcast guests at Bookshop.org.
Follow Jody Rosen on Twitter.
Read Sidewalks by Valeria Luiselli, which contiains the essay Manifesto a Velo Jody mentions in the episode.
Pick up official War on Cars merch at our store.
Follow and review us on Apple Podcasts. It helps people find us!
This episode was recorded by Walter Nordquist at the Brooklyn Podcasting Studio. It was edited by Doug Gordon. Our theme music is by Nathaniel Goodyear. Our logo was designed by Dani Finkel of Crucial D Designs.