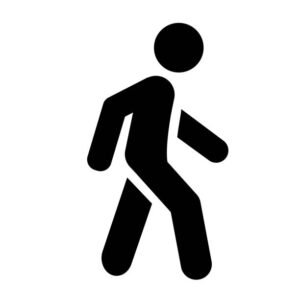 Back in 1952, the great American science fiction writer Ray Bradbury published a short story called "The Pedestrian" in a small antifascist publication. The story, which was based on Bradbury's own experience of being hassled by the cops while walking the streets of Los Angeles, imagined a world in which automobile dominance was so complete that walking for any purpose would be seen as a sign of mental illness. We take a look back at Bradbury's dystopian vision, and talk with four people — paleoanthropologist Jeremy DeSilva and writers Garnette Cadogan, David Ulin and Antonia Malchik — about how walking contributes to our essential humanity, and what we lose when we build environments that make it impossible for people to walk.
You can find the full transcript of this episode here.
This episode is sponsored by Cleverhood. Receive 20% off anything in the Cleverhood store using the coupon code HAPPYCOMMUTE.
Support The War on Cars on Patreon and receive exclusive access to ad-free bonus content.
LINKS:
On the Link Between Obsessive Walking and Great Thinking. By Jeremy DeSilva at Literary Hub.
Walking While Black. By Garnette Cadogan at Literary Hub.
Follow David Ulin on Twitter.
Visit Antonia Malchik's website.
Purchase books by the authors featured on this episode at Bookshop.org.
Pick up some official War on Cars merch at our store.
Follow and review us on Apple Podcasts. It helps people find us!
This episode was recorded by Josh Wilcox at the Brooklyn Podcasting Studio. It was produced by Sarah. Ali Lemer edited and scored the episode. Curtis Fox read from "The Pedestrian." Special episode music from Blue Dot Sessions. Our theme music is by Nathaniel Goodyear. Our logo was designed by Dani Finkel of Crucial D Designs.