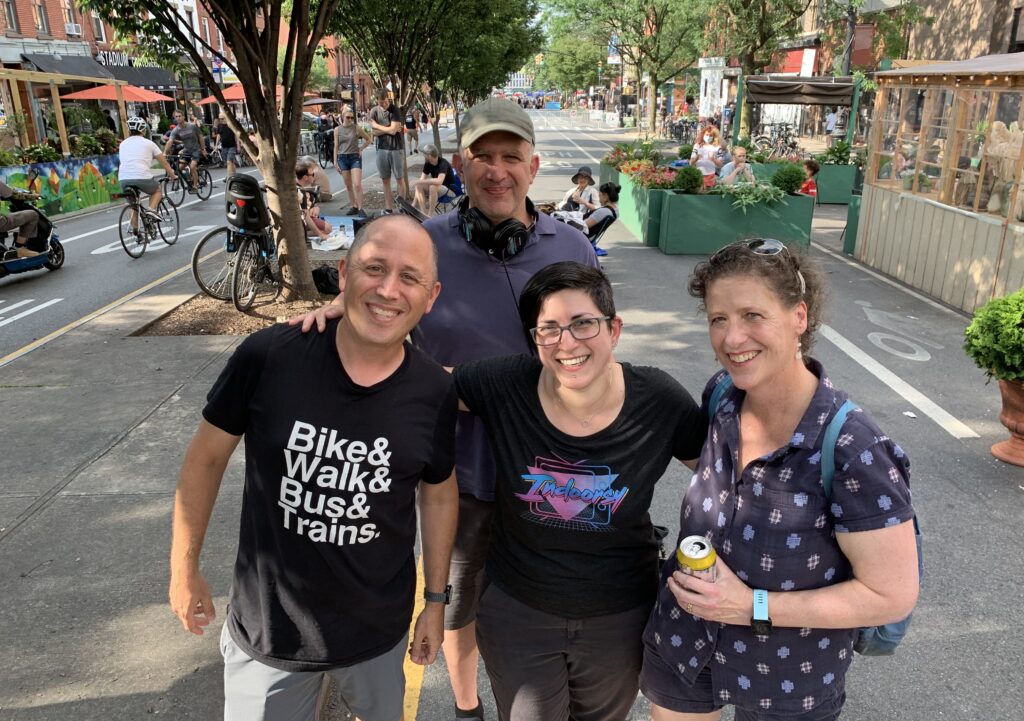 We held our very first War on Cars Meetup in Brooklyn a few weekends ago. We actually started planning this event almost two years ago but, you know… a global pandemic kind of got in the way. After so many months of relative social isolation it was great to gather in person, see old friends, meet new friends, and talk with so many of our passionate, dedicated listeners. Part of what was special about the Meetup was its location. Not very long ago, if you had tried to host a social gathering in the middle of Vanderbilt Avenue, you'd have gotten squashed by a speeding car. In 2006, New York City's Dept. of Transportation experimented with its very first "road diet" on Vanderbilt Ave. Today, it's one of New York City's most successful car-free open streets. It's a place to experience how nice it can be when streets are designed and managed as community spaces rather than traffic sewers.
You can find the full transcript of this episode here.
***This episode is sponsored in part by our friends at Cleverhood. For 20% off of stylish, functional rain gear designed specifically for walking and biking enter coupon code WARONCARS at checkout.***
Support The War on Cars on Patreon and get cool stickers, access to exclusive bonus content and more.
SHOW NOTES:
Vanderbilt Avenue: Open Streets, Good Vibes
Eyes on the Street: A Refuge on Vanderbilt (Streetsblog)
How New Yorkers Want to Change the Streetscape for Good (New York Times)
Statistics on how the Vanderbilt Avenue "road diet" is working (New York City Dept. of Transportation)
Get official War on Cars merch, including apparel, pins, patches, stickers and more at our store.
Check out The War on Cars library at Bookshop.org.
Rate and review us on Apple Podcasts.
This episode was produced and edited by Aaron Naparstek. Our music is by Nathaniel Goodyear. Our logo is by Dani Finkel of Crucial D.
Find us on Twitter: @TheWarOnCars, Doug Gordon @BrooklynSpoke, Sarah Goodyear @buttermilk1, Aaron Naparstek @Naparstek. 
Questions, comments or suggestions? Email us: [email protected]