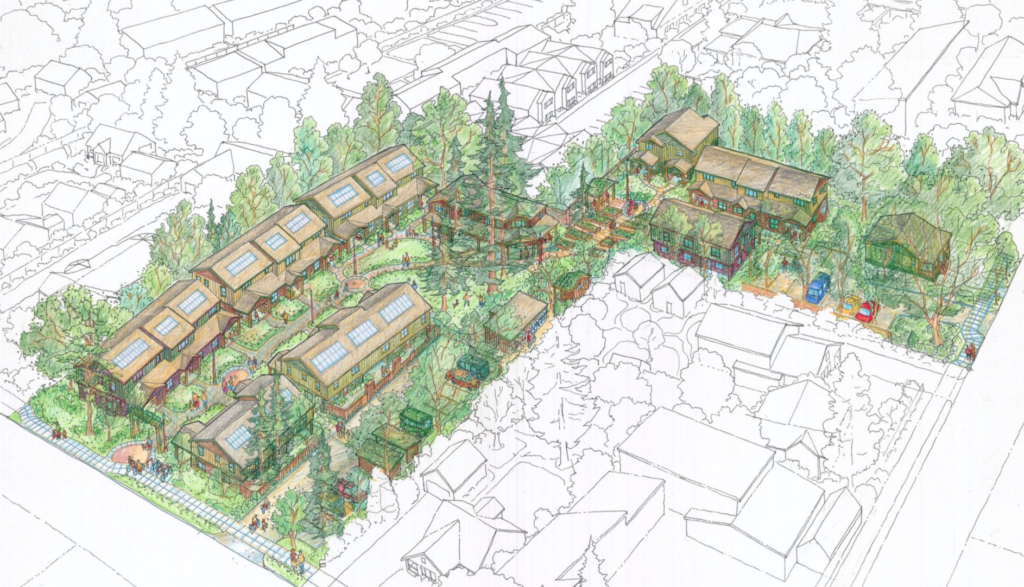 What would it be like to walk out of your home and see other people instead of cars? Can you imagine opening your door and letting your kids run around outside independently? Residents of Cully Green — a 23-home community in Portland, Oregon developed specifically to encourage a car-free or car-light way of life — don't have to imagine it. They're living a life more akin to the idealized version of the suburbs of the past than the reality often found across the country today. Why are developments like this so unusual? Because in most of America it's illegal to build thanks to single-family zoning. So is Cully Green the kind of thing that could only work in Portland because, you know… Portland? Or is this a model for building better cities and better communities all across the country?
You can find the full transcript of this episode here.
***This episode was sponsored in part by our friends at Cleverhood. For 20% off of stylish, functional rain gear designed specifically for walking and biking — and 30% off their new anorak rain jacket — enter coupon code WARONCARS at checkout.*** 
Support The War on Cars on Patreon and get cool stickers, access to exclusive bonus content and more.
SHOW NOTES: 
More about living at Cully Green and Cully Grove, including the bees and chickens.
14 urban planners weigh in on the single-family zoning debate. (Sidewalk Talk) 
Community advocacy group Living Cully works to keep the neighborhood affordable and accessible.
Questioning the single-family ideal. (New York Times)
Rethinking the American Dream. (Washington Post)
Get the official War on Cars coffee mug at our new store and check out The War on Cars library at Bookshop.org.
This episode was produced by Sarah Goodyear and edited by Ali Lemer. Our music is by Nathaniel Goodyear. Our logo is by Dani Finkel of Crucial D.
Find us on Twitter: @TheWarOnCars, Doug Gordon @BrooklynSpoke, Sarah Goodyear @buttermilk1, Aaron Naparstek @Naparstek.
Questions, comments or suggestions? Email us: [email protected]