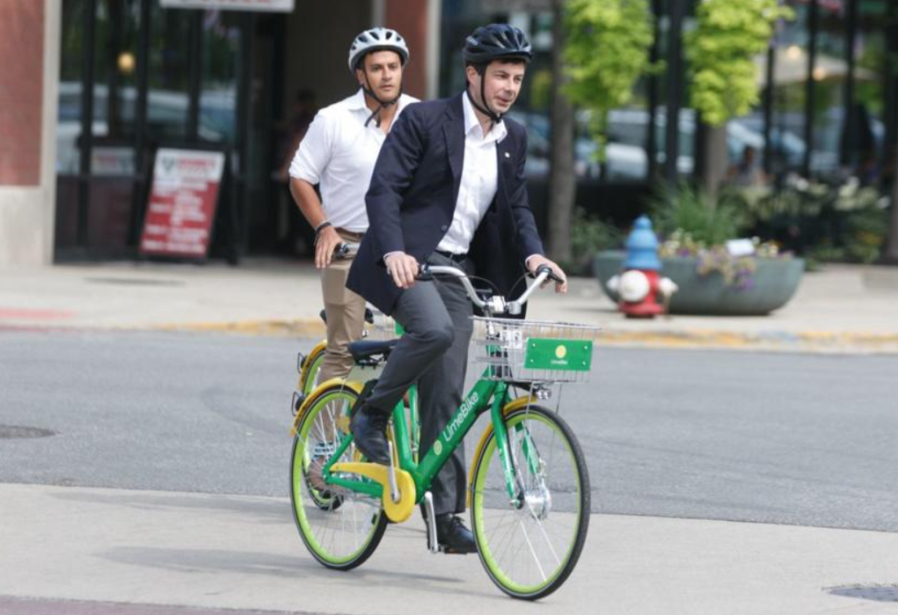 The best thing you can say about 2020 is that it was the year that, well, was. In this year-end roundup, Aaron, Sarah and Doug take some listener voice memos and respond to the stories that flew across the War on Cars news desk. Is it a Good Thing or a Bad Thing that Mayor Pete Buttigieg has been named the next Transportation Secretary? What will it mean for the future of the "third space" now that fast food restaurants are ditching indoor dining and retooling their parking lots and drive-thrus to cater to online orders? What's the connection between a massive diesel tampering scandal in America and a landmark public health case in the UK? And what will it take to sustain the pandemic-induced bike boom into next year and beyond?
Find the full transcript of this episode here.
SHOW NOTES:
Mayor Pete Buttigieg to become Secretary Pete Buttigieg. (New York Times)
$14 billion to help stave off transit cuts… for now. (Bloomberg News)
Using a Lincoln Aviator not for driving but as a personal sanctuary. (iSpot.TV)
How COVID-19 upended the design of fast food restaurants. (CNN)
Failing to credit Sarah Goodyear, Ford CEO Bill Ford says "cars and trucks in some ways are the ultimate personal protective equipment." (New York Times) 
Owners of diesel pickup trucks have been tampering with their vehicles' emissions control technology, "allowing excess emissions equivalent to 9 million extra trucks on the road." (New York Times)
Air pollution a cause of 9-year-old Ella Kissi-Debrah's death, rules UK court. (CNN)
How to keep the bike boom from fizzling out. (Andrew J. Hawkins/Verge)
This episode was sponsored in part by our friends at Cleverhood. Get 20% off of stylish, functional rain gear designed specifically for walking and biking with coupon code WARONCARS.
Support The War on Cars on Patreon for access to bonus episodes, stickers and more.
Get an official War on Cars coffee mug and other goodies at our new online store.
Buy a War on Cars t-shirt or sweatshirt at Cotton Bureau and check out The War on Cars library at Bookshop.org.
Rate and review the podcast on iTunes.
This episode was produced and edited by Ali Lemer. Our music is by Nathaniel Goodyear. Our logo is by Dani Finkel of Crucial D.
Find us on Twitter: @TheWarOnCars, Aaron Naparstek @Naparstek, Doug Gordon @BrooklynSpoke, Sarah Goodyear @buttermilk1
Questions, comments or suggestions? Send a voice memo of 30 seconds or less to [email protected].