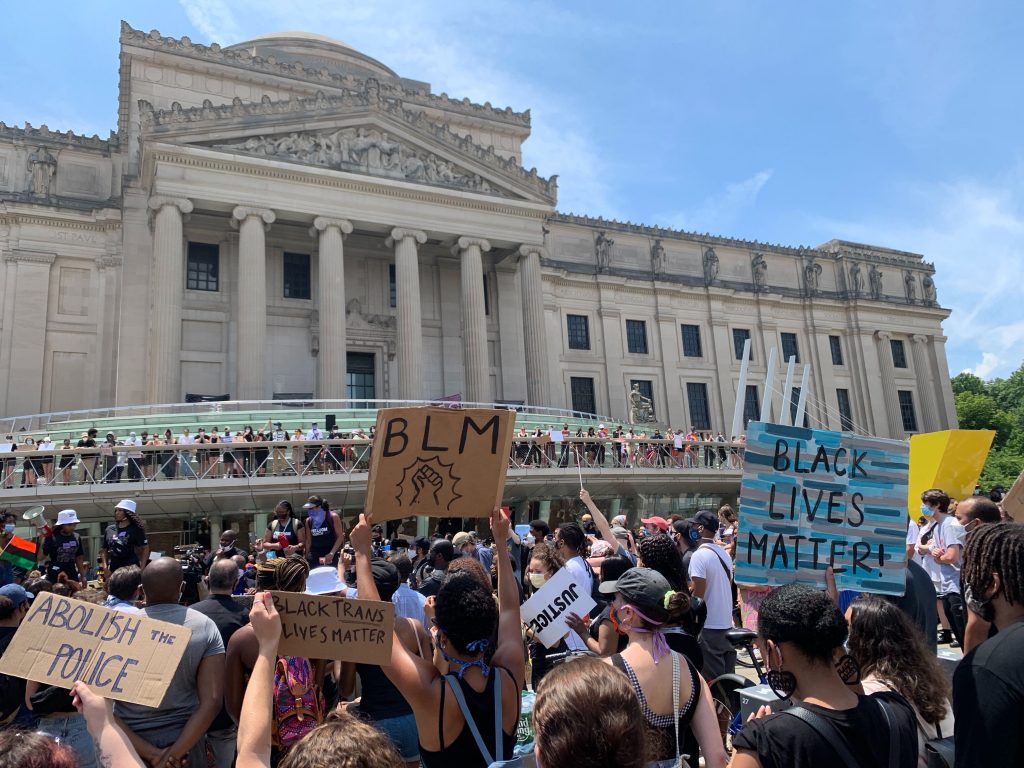 What are streets for? Who are streets for? And what makes a street feel truly safe, welcoming and comfortable for everyone? On May 25, police officers in Minneapolis, Minnesota murdered George Floyd sparking an international uprising against systemic racism and police brutality. George Floyd was killed on the street. The global demonstrations that followed Floyd's murder are also playing out on the street. We often tend to look at the street as the place where the dramas of transportation policy play out — bikes vs. cars vs. transit vs. pedestrians, and on and on. Oonee CEO Shabazz Stuart (remember him from Episode 34) has been out marching the streets of Brooklyn, dodging police batons and helicopters, and writing about the experience. In this episode he joins the War on Cars crew to talk about a more fundamental role for urban public space than mere transportation: "Streets," Shabazz argues, "are for Democracy." 
You can find the full transcript of this episode here.
We appreciate your Patreon contributions more than ever. Become a member and we'll send you stickers, t-shirts, and more.  
Rate and review us on iTunes.
We love to see people marching in comfortable, light-weight War on Cars t-shirts and you can buy one at Cotton Bureau. 
SHOW NOTES: 
"Let the People March" by Shabazz Stuart (Streetsblog)
'Safe Streets' Are Not Safe for Black Lives by Dr. Destiny Thomas (CityLab)
"To Trumpers, the Shared Space of the Street Is an Unprivatized Threat" by Justin Davidson (New York Magazine)
"The Bicycle as a Vehicle for Protest" by Jody Rosen (New Yorker)
"We Must Talk About Race When We Talk About Bikes" by Tamika Butler (Bicycling)
"In Protest, the Power of Place" by Michael Kimmelman (New York Times)
Tahrir Square Before and After

This episode was edited by Ali Lemer. 
Find us on Twitter: @TheWarOnCars, Aaron Naparstek @Naparstek, Doug Gordon @BrooklynSpoke, Sarah Goodyear @buttermilk1. 
Questions, comments, ideas, complaints? Shoot us an email: [email protected]