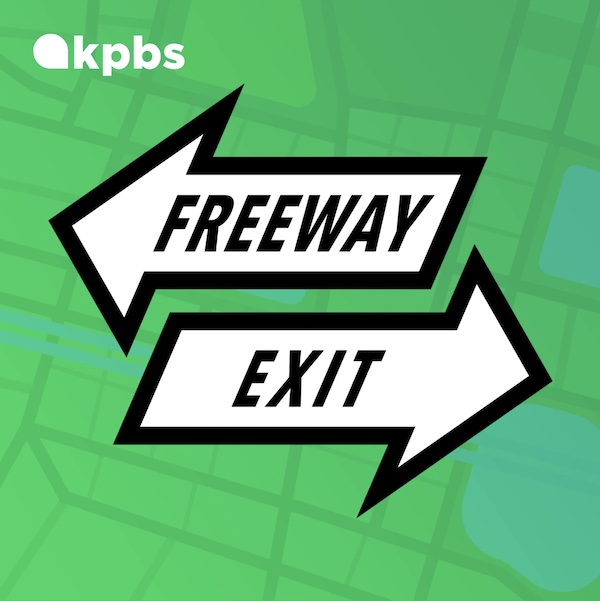 This is a special presentation of the first episode of Freeway Exit, a six-part series produced by award-winning reporter Andrew Bowen of KPBS Public Media in San Diego, California. Freeway Exit reveals the mostly forgotten history of how Southern California's urban freeway network was built. It tells the story of the citizens and public servants who fought these projects and how decades after that network was finished, some communities are still working to heal the wounds that freeways left behind. While Freeway Exit focuses specifically on the urban highways of Southern California, the story that Andrew tells is universal: Freeways aren't free. We pay for them in all kinds of ways — with our tax dollars, our time, our environment and our health. In the 20th century we planned, designed, and built highways through the middle of our cities. In the 21st century we can and must plan, design, and build something else better in their place.
Find all six episodes of Freeway Exit right here or wherever you get your podcasts.
Meet reporter Andrew Bowen of KPBS. You can also find him on Mastodon and Twitter.
* * * * *
Enlist in The War on Cars as a Patreon supporter! You'll get ad-free episodes, access to exclusive bonus content, and we'll send you free stickers.
Buy some official War on Cars merch at our store. Have you seen the new "Make Love Not Cars" t-shirts?
Subscribe to our newsletter, The Traffic Report, on Substack.
Find us on Mastodon, Instagram, Twitter, Facebook, Threads, and whatever godforsaken new social media platform pops up next.
Follow and review us on Apple Podcasts.