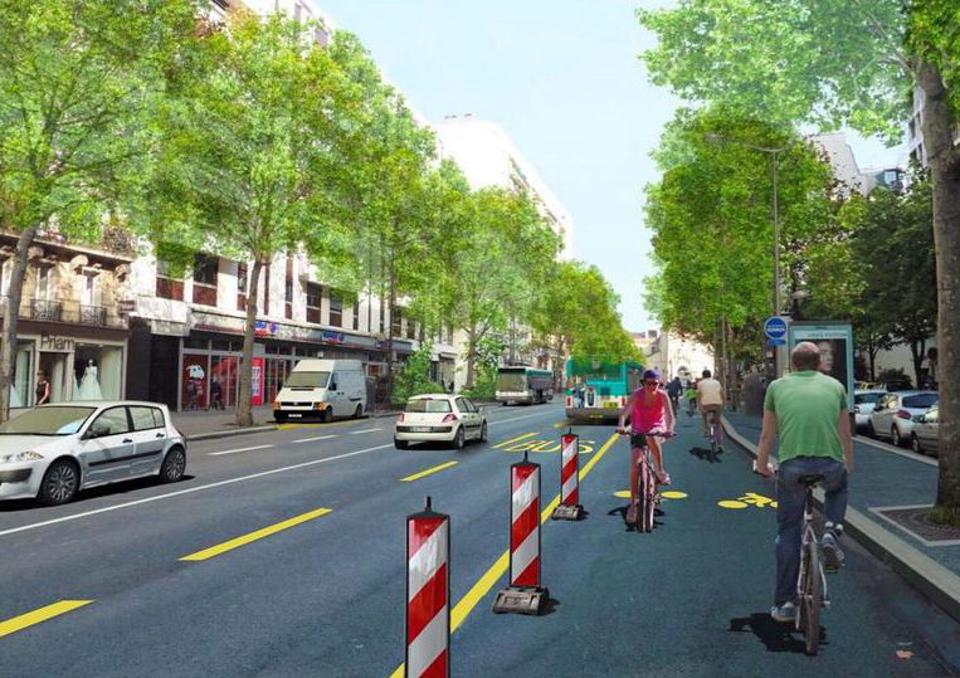 Under the leadership of Mayor Anne Hidalgo, the city of Paris has transformed itself, turning streets that were once clogged with cars into places for people on bikes and on foot. In response to the pandemic, the city quickly installed "coronapistes," temporary bike lanes designed to help Parisians move around safely. (With Hidalgo's recent re-election, approximately 30 miles are now slated to become permanent.) To learn more, Sarah speaks with Deputy Mayor Christophe Najdovski, who's in charge of the city's initiatives to increase green space and biodiversity and previously served as the deputy mayor for transportation. Najdovski explains that while the changes in the French capital are the envy of people all over the world, they haven't been without their share of controversy. Nevertheless, Hidalgo's political will and persistence have paid off. Paris now has cleaner air, less noise, more public space and a balance of street users that is shifting toward women. Plus, we hear an update from friend of the War on Cars and Paris resident, Cécile!
You can find the full transcript of this episode here.
SHOW NOTES:
Will the bicycle be the vehicle of the 21st century for Parisians? (France 24)
Paris' temporary bike lanes to become permanent. (France 24)
Paris to cut car parking in half. (Forbes)
Bike theft is up as Parisians take to their vélos. (Bloomberg CityLab)
Actor and singer Yves Montand performs the song, "La Bicyclette"
This episode was sponsored in part by our friends at Cleverhood. Get 20% off of stylish, functional rain gear designed specifically for walking and biking with coupon code WARONCARS.
Support The War on Cars on Patreon for access to bonus episodes, stickers and more!
Rate and review the podcast on iTunes.
Buy a War on Cars t-shirt or sweatshirt at Cotton Bureau.
Check out The War on Cars library at Bookshop.org.
This episode was produced by Sarah Goodyear and edited by Ali Lemer.
Our music is by Nathaniel Goodyear.
Our logo is by Dani Finkel of Crucial D.
Find us on Twitter: @TheWarOnCars, Aaron Naparstek @Naparstek, Doug Gordon @BrooklynSpoke, Sarah Goodyear @buttermilk1
Questions, comments or suggestions? Send a voice memo of 30 seconds or less to [email protected].