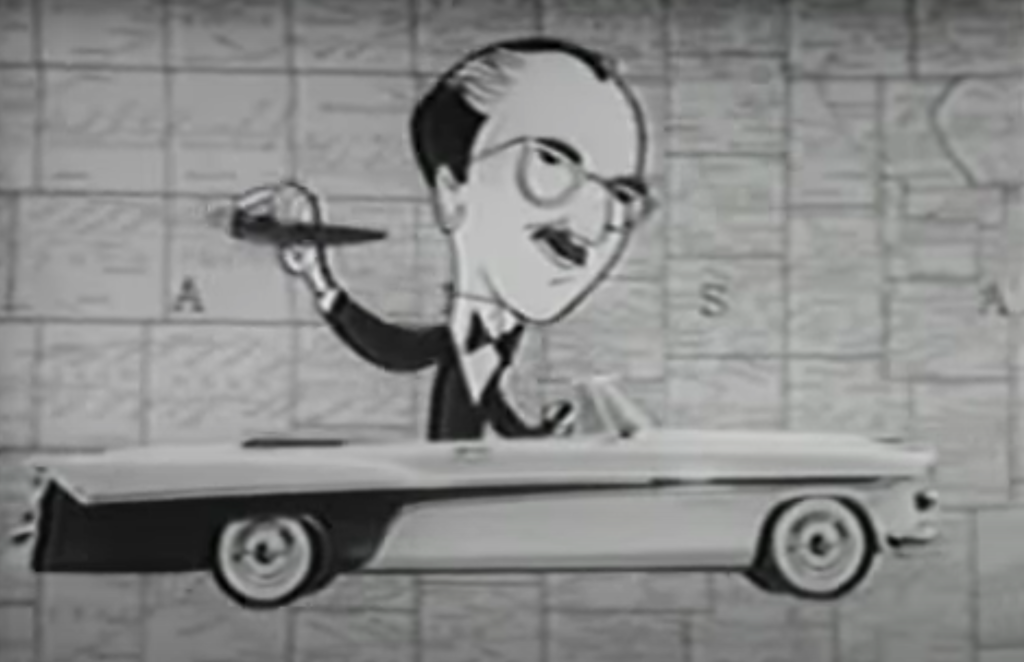 It's often said that Americans have a "love affair" with cars and driving. Where did this oddly specific expression come from? Most people probably assume it was something that developed organically, like so many common sayings. But Peter Norton, the author of Fighting Traffic: The Dawn of the Motor Age in the American City, credits a little-known 1961 NBC TV documentary starring Groucho Marx for popularizing this famous phrase. It's a fascinating story that finds the wisecracking comedian pitted against anti-automobile activists such as Jane Jacobs and proves that America's so-called "love affair" with cars is more like an arranged marriage.
You can find the full transcript of this episode here.
***This episode was sponsored by our friends at Cleverhood. Receive 20% off your purchase of stylish, functional rain gear designed specifically for bicycling and walking. Enter coupon code WARONCARS when you check out.***
Support The War on Cars on Patreon and we'll send you stickers and give you exclusive access to bonus episodes.
Rate and review the podcast on iTunes.
Buy a War on Cars t-shirt at Cotton Bureau.
SHOW NOTES: 
Purchase Peter Norton's book Fighting Traffic: The Dawn of the Motor Age in the American City as well as titles by all the authors who've appeared on the podcast at the official War on Cars page on Bookshop.org.
Watch NBC's Merrily We Roll Along, which originally aired on NBC on October 21st, 1961 (Part 1 & Part 2).
Read "The Myth of the American Love Affair With Cars" (The Washington Post)
Find us on Twitter: @TheWarOnCars, Aaron Naparstek @Naparstek, Doug Gordon @BrooklynSpoke, Sarah Goodyear @buttermilk1. 
Questions, comments or suggestions? Email us: [email protected]