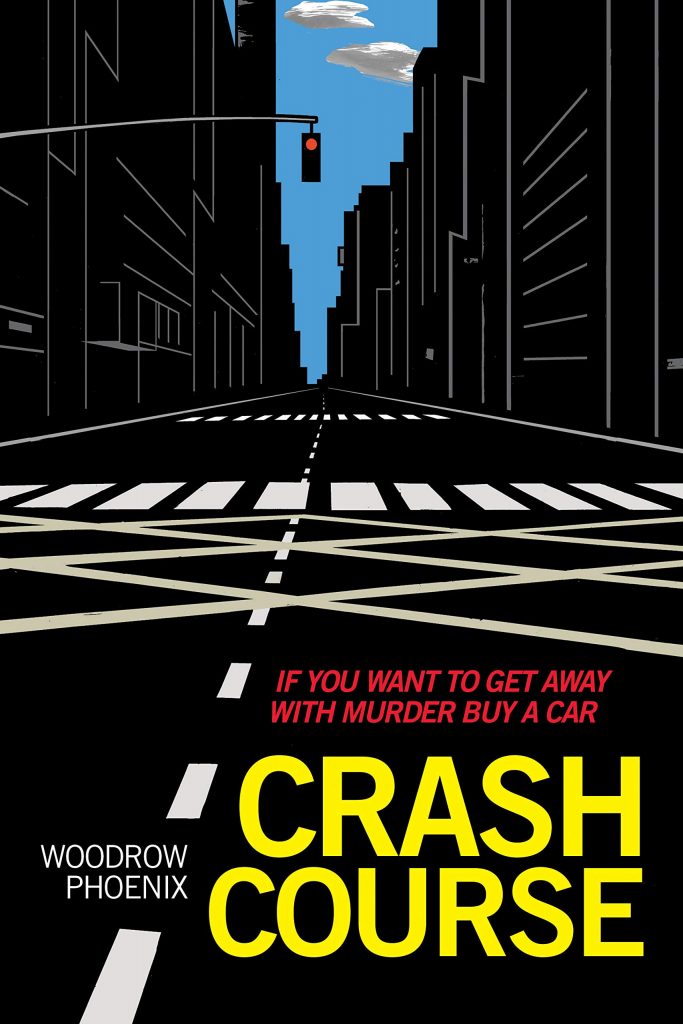 "I wrote this book to make you mad." So declares British writer and artist Woodrow Phoenix in the afterward of his new graphic novel Crash Course. Subtitled, "If You Want To Get Away With Murder, Buy a Car," the book explores the powerful and toxic relationship between people and automobiles. With its stark and beautifully hand-drawn images of roads, traffic symbols, cities and highways, Crash Course takes aim at the ways in which cars have shaped the built environment, politics, and even the human psyche, largely for the worse. Crash Course unpacks the term "road rage," explains why traffic accidents are anything but, and dispels the notion that people can be neatly separated into categories such as motorist, cyclist or pedestrian. It also examines the dangers of SUVs, the perils of driverless cars and the recent and growing trend of vehicles being used as weapons against demonstrators in places such as Charlottesville, Virginia. In this one-on-one conversation, Woodrow Phoenix talks to Doug about the unique combination of artistry and journalism that makes Crash Course an effective polemic, one that will hopefully persuade people to think carefully about their responsibility when they get behind the wheel of a car.
This episode was sponsored by Sidewalk Weekly, the new podcast from Sidewalk Labs.
Support The War on Cars on Patreon and get nifty rewards like stickers, t-shirts, and even a copy of Crash Course.
Buy a famous "buttery soft" War on Cars t-shirt at Cotton Bureau.
Rate and review the podcast on iTunes.
Find the full transcript of the episode here.
SHOW NOTES: 
Purchase Crash Course and other books featured on The War on Cars via our official Bookshop.org page.
More about Woodrow Phoenix at Street Noise Books.
Superman battles reckless drivers in Action Comics No. 12, May 1939. (The War on Cars on Twitter)
The Solo Cup Bike Lane (BrookynSpoke) and the #RedCupProject (Bicycling Magazine).
This episode was produced and recorded by Doug Gordon and edited by Ali Lemer.
Find us on Twitter: @TheWarOnCars, Aaron Naparstek @Naparstek, Doug Gordon @BrooklynSpoke, Sarah Goodyear @buttermilk1. 
Questions, comments or suggestions? Shoot us an email: [email protected]