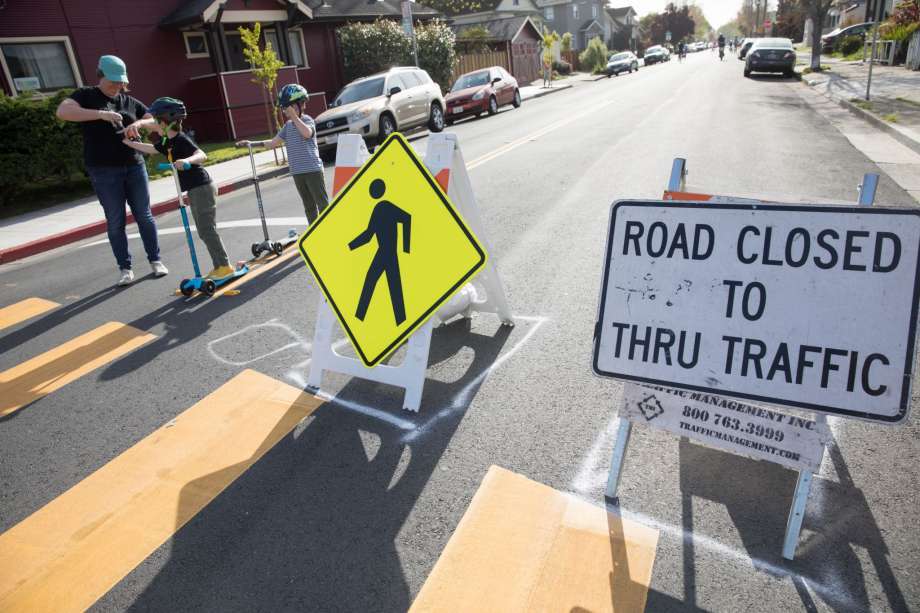 As cities around the world have gone into lockdown and instituted social distancing measures to slow the spread of the covid19 pandemic, something unexpected has happened: We've gotten an impromptu demonstration of the benefits of living with fewer cars and less driving. Seething gridlock has vanished, smoggy skies have cleared, global carbon emissions are way down, and forward-thinking mayors are rapidly re-programming their streets to give human beings the space that once belonged to motor vehicles. Is the world witnessing the wrenching, difficult birth of the car-free city? Or are we merely living in the brief moment before cities snap back into even deeper automobile dependence, the car serving as the ultimate personal protective equipment? Plus: We hear from City of Oakland Transportation Director Ryan Russo.
You can find the full transcript of this episode here.
Chip in a few bucks and support the war effort on Patreon. We will send you stickers and t-shirts! 
Rate and review us on iTunes.
Shouldn't you buy your friend a War on Cars t-shirt at Cotton Bureau?
Show Notes: 
New Yorkers Are Thinking About Getting Cars Because of COVID-19. (Vice)
Oakland banishing cars from 74 miles of city streets. 'Oakland Slow Streets' will open 10% of city's roads for cyclists, pedestrians (Mercury News)
Urban planner Mike Lydon is keeping track of all of the cities launching #Covid19Streets.
Cities Close Streets to Cars, Opening Space for Social Distancing (New York Times)
To help get essential workers around, cities are revising traffic patterns, suspending public transit fares, and making more room for bikes and pedestrians (CityLab)
This episode was edited by Ali Lemer. Newsreel voiceover by Mike Rock. Parody ad voiceover by Leora Kaye. Newsreel and parody ad production by Curtis Fox. 
Find us on Twitter: @TheWarOnCars, Aaron Naparstek @Naparstek, Doug Gordon @BrooklynSpoke, Sarah Goodyear @buttermilk1. 
Questions, comments, ideas, complaints? Shoot us an email: [email protected]