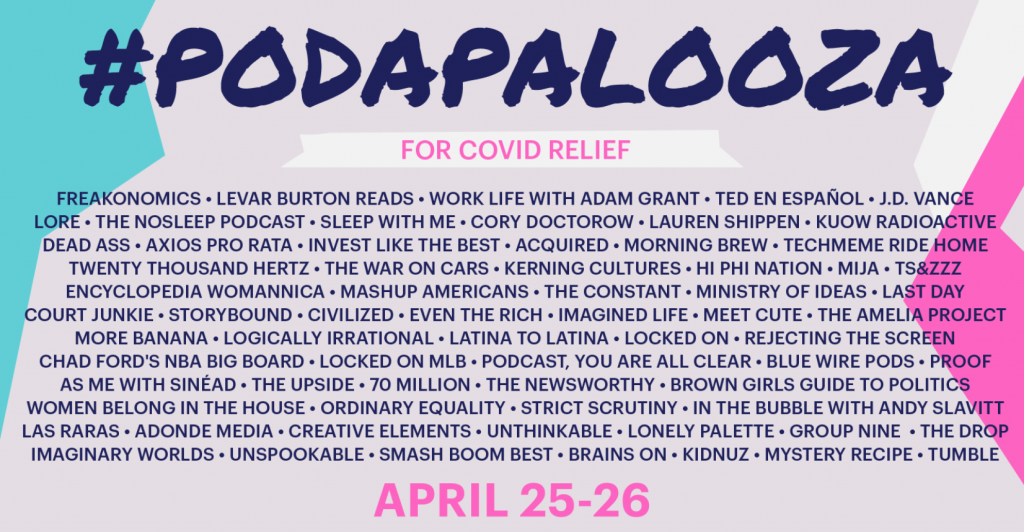 The War on Cars is taking the stage for Podapalooza, a virtual podcast festival for the benefit of COVID-19 relief, on April 25th and 26th. We'll be releasing one of our favorite old episodes to introduce the podcast to new listeners and hopefully give fans a chance to catch an early one they might have missed. 
Purchase tickets here: plza.org. You'll get access to an outstanding lineup of some of the biggest names in podcasting, yours to listen to as they're released. Over 100 podcasts are participating and tickets are pay-what-you-want. It's a great deal and a great cause!
All proceeds of your purchase of a Podapalooza Pass go to GiveDirectly, which delivers cash payments of $1,000 to vulnerable households in areas affected by COVID-19.