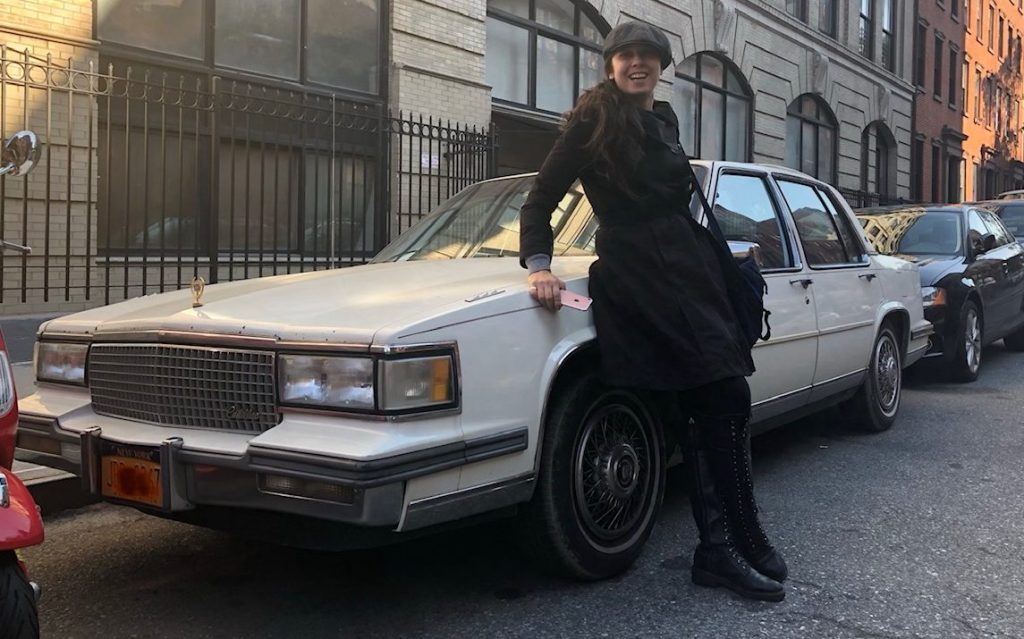 This episode was recorded and originally aired, November 2018. 
When is a car not a car? When it's a source of solace and comfort, a curbside living room and a personal aesthetic statement. This episode is brought to you "live" from the interior of a 1987 Cadillac DeVille as we hear from Alex Brook Lynn, the producer of FAQ NYC, about why she escapes to her car for a little private time amidst the hustle and bustle of the Big Apple. What would it take for Alex to quit her car?
You can find the full transcript of this episode here.
Support The War on Cars on Patreon.
Rate and review the war effort on iTunes.
Buy a War on Cars t-shirt at Cotton Bureau.
EPISODE NOTES:
Follow Alex Brook Lynn on Twitter and find more of her work at Racket Media.
FAQ NYC is an outstanding local news and politics podcast in New York City produced by Alex Brook Lynn.
Follow us on Twitter: @TheWarOnCars
Aaron Naparstek @Naparstek, Sarah Goodyear @buttermilk1, Doug Gordon @brooklynspoke.
Questions? Suggestions? Complaints? Talk to us: [email protected].