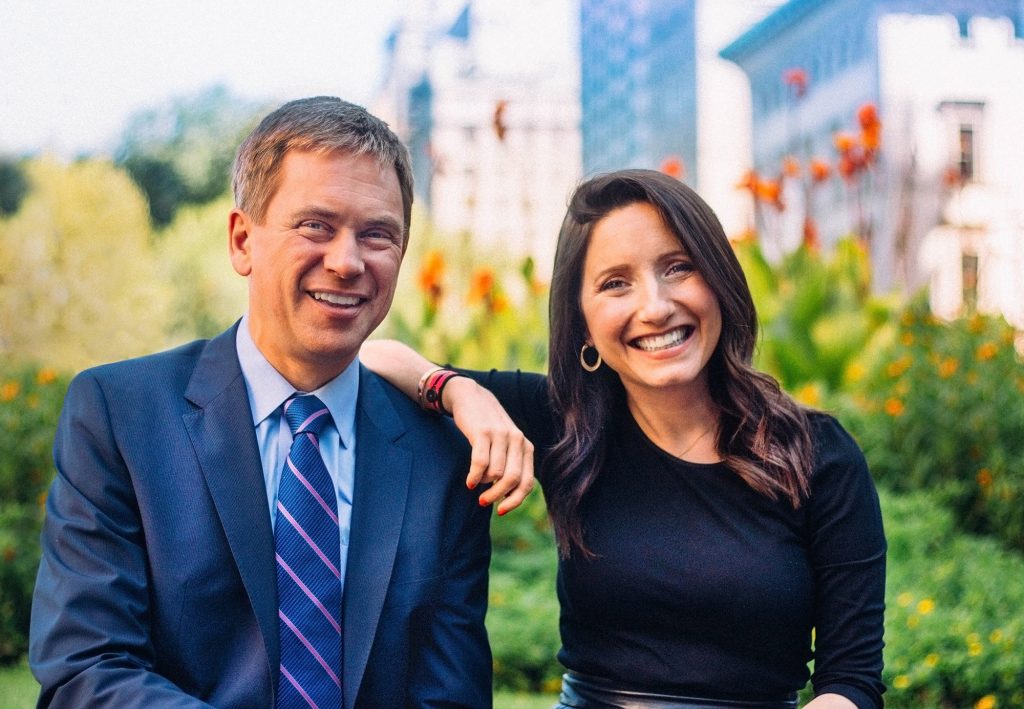 Pat Kiernan and Jamie Stelter are the dynamic duo of local TV news. As two of the hosts of "Mornings on 1" on Spectrum NY1, Pat and Jamie do more than just wake up early to deliver the latest updates on current events or the daily commute. They experience New York City as New Yorkers do: by subway, bus, bike, taxi, and foot. Pat, who may be familiar to non–New Yorkers as TV anchor Pat Kiernan in the Marvel Cinematic Universe, has been on NY1 since 1997. Jamie has been the traffic—and subway and bus—reporter since 2010. Their time on the air has spanned some of the most significant transformations to the city's streetscape, including the expansion of bicycle lanes and pedestrian plazas, the launch of Citi Bike, the deterioration of subway service, and the rise of Uber and Lyft. For this episode, recorded in February, Pat and Jamie join Doug on board the M14 crosstown bus to talk about their perspective on a changing city, their own travel habits, what they've seen in cities around the world and how they listen to and learn from the "bike people" on Twitter.
You can find the full transcript of this episode here.
Support The War on Cars on Patreon.
Rate and review the war effort on iTunes.
Buy a War on Cars T-shirt at Cotton Bureau.
SHOW NOTES: 
Watch Pat and Jamie on Mornings on 1 on Spectrum NY1.
Listen to Crosstown With Pat Kiernan wherever you get your podcasts.
Pat Kiernan, news anchor of the Marvel Cinematic Universe.
Jamie Stelter and CNN's Brian Stelter, the First Couple of CitiBike.
Follow @patkiernan and @JamieStelter on Twitter.
This episode was produced and edited by Doug Gordon. The intros/outros were recorded by Ross Brunetti at Brooklyn Podcasting Studio. The War on Cars theme music is by Nathaniel Goodyear. Our logo is by Dani Finkel of Crucial D Designs.
Find us on Twitter: @TheWarOnCars, Aaron Naparstek @Naparstek, Doug Gordon @BrooklynSpoke, Sarah Goodyear @buttermilk1.
Email us: [email protected]