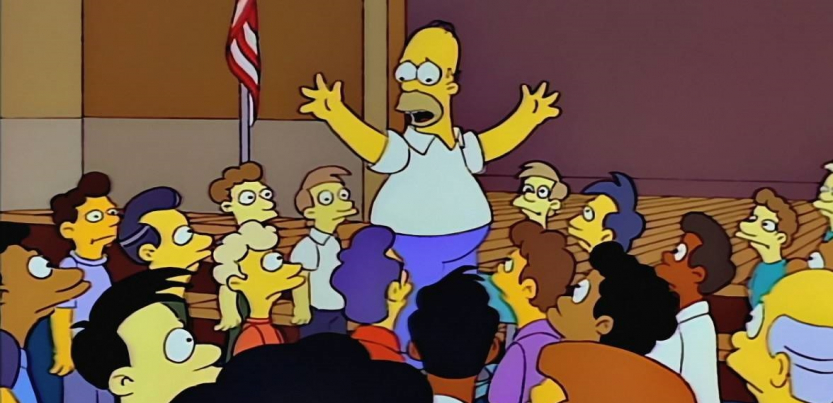 In Part 1 of "The Problem With Public Meetings" we took you inside a frustrating community meeting in Fort Greene, Brooklyn and urged compassion and understanding for neighbors who aren't quite yet on board with The War on Cars. Here in Part 2, we're taking you to yet another community meeting, this time, in Park Slope, Brooklyn where diplomacy fails, the action gets kinetic and a TWOC co-host is physically assaulted by a bike lane hating conspiracy theorist meditation instructor. Yes, you heard that right. How do you know when it's time to stop working to find common ground with parking-obsessed, car-addicted, change-averse members of your community and simply focus on their utter, total and overwhelming defeat in the arena of local politics? Strap on your helmet, soldiers. Get ready for The Battle of 9th Street.
You can find the full transcript of this episode here.
Are you feeling the Shock and Awe? Support The War on Cars on Patreon!
Rate and review us on iTunes.
Buy a War on Cars t-shirt at Cotton Bureau.
SHOW NOTES:
Video of The Battle of 9th Street via Jake Offenhartz
Video of the The Battle of 9th Street via Brian Howald.
Bikelash's Latest Tactics: Pedophile Smears and Conspiracy Theories, Streetsblog.
People have been fighting to stop the carnage and make 9th Street safer for years and years and years. It's endless.
The most recent 9th Street horror: What New York Should Learn From the Park Slope Crash That Killed Two Children, New York Magazine.
Is a Better Public Meeting Possible? Casey Berkovitz, The Century Foundation.
Progressive Boomers are Making it Impossible for Cities to Fix the Housing Crisis. Michael Hobbes, The Huffington Post.
This episode was edited by Matt Cutler.
Find us on Twitter @TheWarOnCars, Aaron Naparstek @Naparstek, Sarah Goodyear @buttermilk1 and Doug Gordon @BrooklynSpoke. Email us: [email protected]