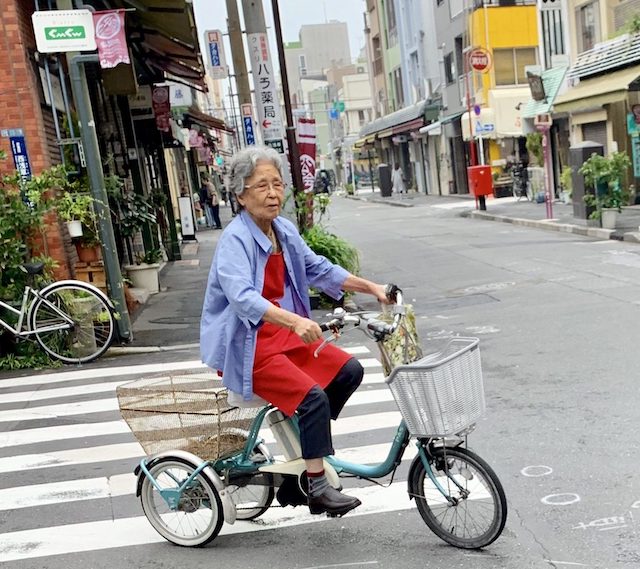 When you're used to the culture of streets in the United States of America — that is, variations on kill or be killed — traveling to countries that do it differently can be both a shock to the system and an inspiration. So it was when TWOC co-host Sarah Goodyear spent three weeks in Japan this summer, and heard exactly one car honk in that entire time. In this episode, we discuss the human infrastructure of mutual respect that makes Japanese cities so different from American ones; hear from Japanese street activists about how they're inspired by their counterparts in the United States and Europe; and talk about what we can learn by leaving home. Also, members of a group called the Tokyo Picnic Club discuss "the right to picnic" as a basic human right for people in crowded cities. 
Support The War on Cars on Patreon and receive stickers, T-shirts, exclusive access to special audio content and more.
Buy an official War on Cars T-shirt at Cotton Bureau.
Rate and review The War On Cars on iTunes.
SHOW NOTES: 
Bike ambassador Chad Feyen offers bicycle tours of Tokyo at Freewheeling Japan. You can also follow him on Twitter.
Connect with the network of Japanese public space activists called Sotonoba.
Learn about the Tokyo Picnic Club and their fight for better public space in Tokyo.
Plus, a cautionary tale from The Onion: Woman who 'Loves Brazil' Has Only Seen Four Square Miles of It
This episode was produced by Matt Cutler and recorded by Josh Wilcox at the Brooklyn Podcasting Studio.
Find us on Twitter: @TheWarOnCars, Sarah Goodyear @buttermilk1, Doug Gordon @BrooklynSpoke, Aaron Naparstek @Naparstek.
Email us: [email protected]