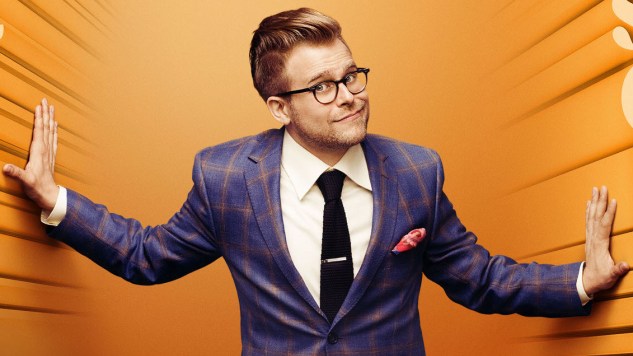 What do comedy and fighting the war on cars have in common? For answers, Doug talks with Adam Conover, the creator and host of TruTV's "Adam Ruins Everything." The show, a new season of which premieres on August 13th, combines humor, sharp writing and deeply sourced research to deconstruct the conventional wisdom about subjects most Americans take for granted, including cars. In this special one-on-one interview, Adam explains why taking the bus in LA is better than driving, discusses how excited he was to tell people the history of the word "jaywalking," and offers lessons on presenting information to anyone fighting their own war on cars.
Support The War on Cars on Patreon and receive stickers, T-shirts, exclusive access to special audio content and more.
Buy an official War on Cars T-shirt at Cotton Bureau.
Rate and review The War On Cars on iTunes.
SHOW NOTES:
A new season of "Adam Ruins Everything" premieres on August 13th on TruTV.
Listen and subscribe to "Factually! With Adam Conover" from Earwolf.
Adam explains the origins of the word "Jaywalking."
Adam and an animated Donald Shoup discuss the high cost of free parking.
Twitter: @TheWarOnCars, Sarah Goodyear @buttermilk1, Doug Gordon@BrooklynSpoke, Aaron Naparstek @Naparstek
Questions? Suggestions? Email us: [email protected].