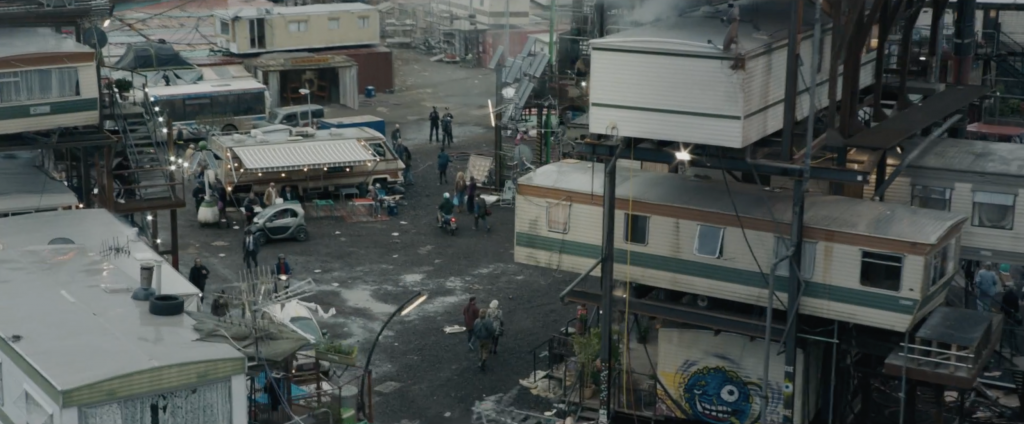 How can we fight a War on Cars when cars might be turning into the last bastion of affordable housing in many cities and suburbs? In this episode, we talk about how the crises in transportation, housing and climate are converging in California parking lots — some of which are becoming de facto communities. Stepping in to help us understand what's going on in the Golden State is Alissa Walker, who writes for Curbed LA and cohosts LA Podcast.
Support The War on Cars on Patreon and receive stickers, T-shirts, exclusive access to special audio content and more.
Buy an official War on Cars T-shirt at Cotton Bureau.
Rate and review The War On Cars on iTunes.
Show Notes:
Alissa Walker drills down on SB50 and other (so-far failed) legislation to address California's twin crises of transportation and housing. Follow her on Twitter for all the latest on LA's streets.
Mark Horvath talks to people who have become homeless on his YouTube channel, Invisible People (his interview with Conrad, a veteran living in an LA parking lot, is here). You can find out more about him and support his work on his Patreon page.
Safe Parking LA advocates for the interests of people who have become homeless and are living in their cars.
The Public Policy Institute of California has a snapshot of the state's growing homelessness problem.
In this NPR story, you'll hear from a California woman who is leasing a car through Uber so she can have a place to live.
99 Percent Invisible did an episode about the dream (or nightmare) of vertical trailer park living in Ready Player One.
Henry Grabar writes about the "I've got mine" worldview of America's gerontocracy for Slate.
This episode was produced by Jaime Kaiser. 
Find us on Twitter @TheWarOnCars, Sarah Goodyear @buttermilk1, Aaron Naparstek @Naparstek and Doug Gordon @BrooklynSpoke.
Email us: [email protected]