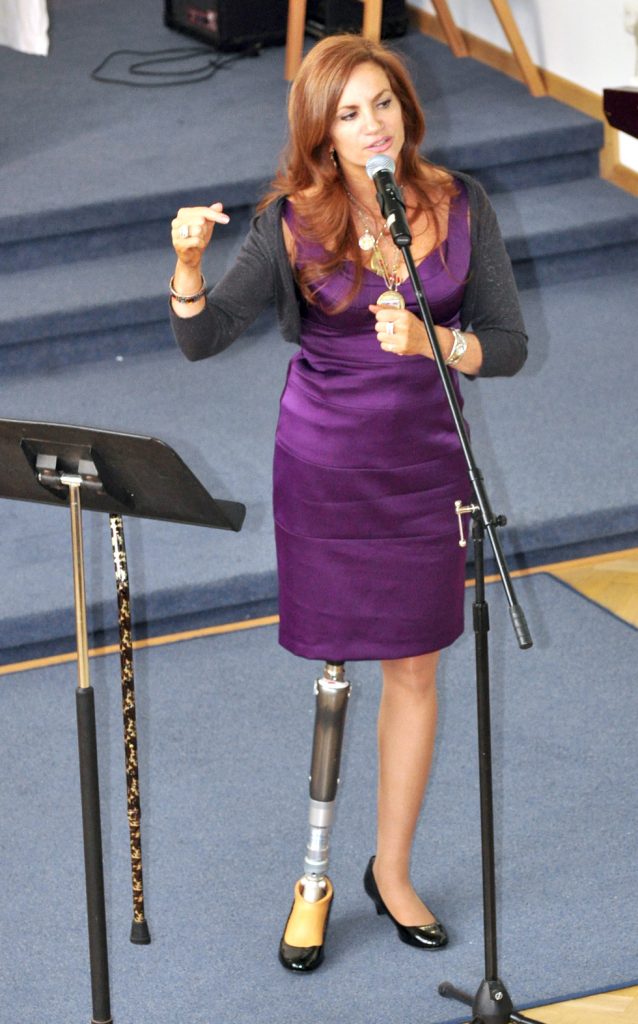 In 2002, Theresa Sareo, an up-and-coming singer, had her life changed forever when a reckless driver hit her as she stood on a Manhattan sidewalk waiting to cross the street. She lost her leg and nearly died, making her one of the millions of people injured by automobiles in the United States every year. In New York City alone, the toll was more than 59,000 people in 2018. Theresa tells her story of recovery and resilience in the face of overwhelming odds.
Support The War on Cars on Patreon and get exclusive TWOC stickers and other rewards.
Buy a War on Cars T-shirt at Cotton Bureau.
Rate and review the podcast on iTunes.
Show notes:
Visit Theresa Sareo's personal website to find out more about her story and her music.
Read the New York magazine article about the crash and its aftermath.
Find data about auto-related injuries and fatalities on New York City's crash data map.
Follow us on Twitter: @TheWarOnCars. Sarah Goodyear @buttermilk1, Doug Gordon @brooklynspoke, and Aaron Naparstek @Naparstek. This episode was produced and edited by Sarah Goodyear.
Do you have an issue you want to discuss with us on the show? Send a voice memo to: [email protected]. We'd love to hear from you.