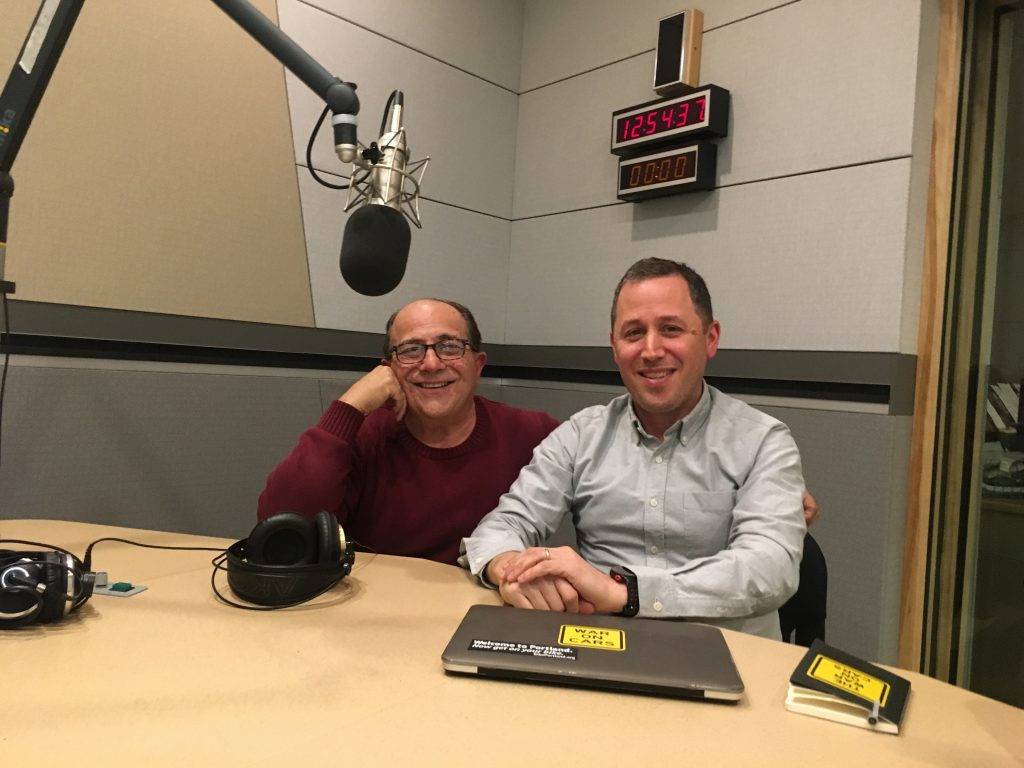 For nearly thirty years, brothers Ray and Tom Magliozzi were the hosts of NPR's "Car Talk" and the voices of American car culture. Famous for their distinctive Boston accents and infectious laughs, Click and Clack didn't just diagnose engine troubles, they recognized that people's personal relationships often revolved around their automobiles. In a War on Cars exclusive, Doug sits down with Ray Magliozzi to talk about car culture, the brothers' surprising war on SUVs, and whether or not "Bike Talk" could even be half the phenomenon "Car Talk" was… and still is.
Support The War on Cars on Patreon and receive exclusive access to the extended interview with Ray Magliozzi plus TWOC stickers and other rewards.
Buy a "buttery soft" War on Cars T-shirt at Cotton Bureau.
Rate and review The War On Cars on iTunes.
Show Notes:
Learn more about Car Talk…
…and listen to "The Best of Car Talk."
"Car Talk's Tom Magliozzi: An Unlikely Environmental Advocate." (ThinkProgress)
Tom and Ray's "Live Large, Drive Smaller" anti-SUV campaign. (The New Yorker)
Tom and Ray's 2007 letter to Congress in favor of higher fuel standards. (Car Talk)
Dispatches from Aaron's years-long Twitter crusade to banish "Car Talk" from WNYC.
Twitter: @TheWarOnCars, Doug Gordon @BrooklynSpoke, Aaron Naparstek @Naparstek, Sarah Goodyear @buttermilk1 and producer Curtis Fox @curtisfox
Questions? Suggestions? Email us: [email protected].