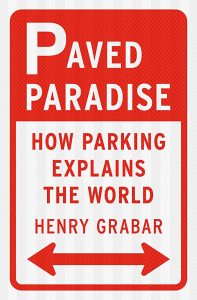 All car trips begin and end with a place to park, making a parking space "nothing less than the link between driving and life itself." In his new book, Paved Paradise, Henry Grabar, a staff writer at Slate, argues that the need to accommodate the short- and long-term storage of countless big metal boxes on wheels is a determinative force in the design of cities, the shape of buildings, the cost of housing and even the health of our planet. Deeply reported, highly entertaining and filled with colorful stories and characters from the worlds of affordable housing development, government and even organized crime, Paved Paradise is a refreshing look at a subject that explains the world.
You can find the full transcript of this episode here.
This episode is produced with support from Harvard University Graduate School of Design Executive Education and Radpower Bikes.
***Support The War on Cars on Patreon and receive access to ad-free versions of all our episodes, special bonus content and stickers.***
LINKS:
Buy Paved Paradise: How Parking Explains the World by Henry Grabar and other books by podcast guests at The War on Cars Bookshop.org page.
Follow Henry Grabar on Twitter.
Read more from Henry at Slate.
Pick up official podcast tees, sticker packs and other merch in our official store.
Attend Micromobility Europe in Amsterdam in June or Micromobility America in San Francisco in October and save 20% on tickets by using the links.
This episode was edited by Doug Gordon. It was recorded at the Brooklyn Podcasting Studio by Josh Wilcox. Our theme music is by Nathaniel Goodyear.